To make a donation, please send us a cheque made payable to the Reading Bladder Cancer Support Group or go to our wonderful.org giving page to create a donor account:
https://charity.wonderful.org/TheReadingBladderCancerSupportGroupTrust

ISLE OF WIGHT MARATHON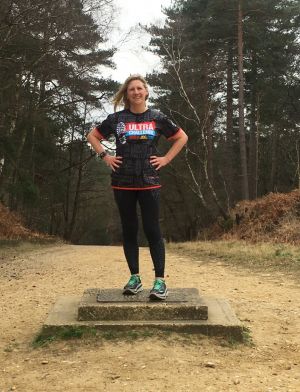 Rebecca Margetts
April 2017
Rebecca Margetts as pictured above in training for the I.O.W. marathon. Rebecca kindly agreed to run on behalf of the Reading Bladder Cancer Support Group and raised a fantastic £2509.50! Well done to Rebecca and many thanks from the group.
Derek Brooker
August 2016
Many thanks to Anne and Derek for opening their garden to friends and neighbours. As a result they have raised £410 for our group.
Janet and her triathlon
July 2015
Total Raised £1,015.00 for the Reading Bladder Cancer Support Group. Many thanks Janet !
Mike Bowerman -"Back to the Trenches"
November 2014.
Mike raised £339.50 in this very arduous event. The group is extremely grateful for Mike's efforts.